Klaus Henning
What do I stand for?
I stand for "bringing issues and people together". I always look five to ten years ahead and ask: What is in store for us – technologically, economically, socially, socially, religiously … Bringing all this together with an interdisciplinary, scientifically based view with people and companies who want to tackle and shape their near future is close to my heart.
And I enjoy deriving concrete perspectives and actions from this – whether on a small or large scale. If the result is courage for the future and concrete implementations, I am satisfied. Because then we become co-creators of God and make the future worth living.
Klaus Henning
Prof. Dr.-Ing. Klaus Henning studied electrical engineering and political science, received his doctorate on human-machine systems and habilitated on entropy in systems theory.
He has over 50 years of professional experience. For 25 years he was head of the Institute Cluster for Cybernetics (Cybernetics-Lab of RWTH Aachen University). For several years he was a member of the Presidium of the VDI, Vice Rector for Finance at RWTH Aachen University and Dean of the Faculty of Mechanical Engineering at RWTH Aachen University. For over 10 years he was a member of the University Council of Saarland University and Chairman of the Supervisory Board of Xenium A.G., Munich. Until 2022, he was a member of the board of the Institute for Enterprise Cybernetics (IfU e.V.) at RWTH Aachen University and senior partner of umlaut transformation GmbH, an umlaut S.E. company.
Today he is an independent systemic management consultant.
Currently, most of the customers he serves – mostly at board and department head level – come from the IT industry, university hospitals and the supplier industry of mechanical and plant engineering, the automotive industry, the aerospace industry and logistics.
Together with two colleagues, he scientifically coordinated the German Chancellor's Future Dialogue "How do we want to live?" from 2011 to 2012.
He has summarized his experiences in a book "The art of small solutions – how people and companies master complexity", which was published by Murmann-Verlag in 2014. In fall 2020, his book "Gamechanger AI – How Artificial Intelligence is transforming our world" has been published by Springer N.Y.
Project experiences
Over 40 years of experience in the management of complex organisational development projects (public sector, industry)
More than 30 years of experience in project consulting and coaching of board members, politicians, public officials
Methodological expertise
Organizational Development
change management
Conflict Management
Coaching
Cooperation Management
Communication and moderation
Language competence
German (mother tongue)
English (business fluent)
Training
Electrical engineering and political sciences (Munich, Aachen)
Doctorate on human-machine systems; habilitation on entropy in systems theory
University Professor RWTH Aachen (1985 – 2010)
TÜV Change Manager according to OSTO
SYMA® trainer for complexity management
books/publications
Klaus Henning in moving image
Offers
Advice
Support and coaching for complex transformation processes
Consulting and moderation of supervisory boards, management boards
Conception of implementation of AI approaches for own products and services
Lectures
Management culture in the digital age
Where is it going? Artificial intelligence is a good gift of God
Hybrid intelligence – a new partnership between humans and intelligent machines
Hybrid intelligence for efficient handling of a company's knowledge
Makes power mighty? About dealing with a good gift of God
The art of small solutions – How to master complexity and dynamics
Agility as a success factor for digitisation?
Paradigm shift: Desire for a future for all – Why we don't have to be afraid of the future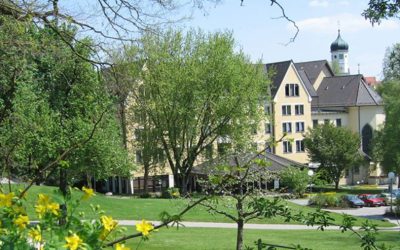 Untermarchtaler GesprächeVortrag: Smart und Digital – wie Künstliche Intelligenz unsere Welt verändert Neuer Termin: 21.10.2020, 17:00 – 21:00Weitere Infos unter www.bildungsforum-kloster-untermarchtal.de
read more